Fabric: What's the big deal?
Without fabric there would be no garment. You could have the best design in the world, but without fabric it can't be realized. Making a judgment call on which fabrics to use and for which garment is a skill, and it is one that can be learnt through experience in the workplace. For example, look at the clothes in your wardrobe. Take a cotton shirt and imagine what it would be like in a heavy wool fabric. Take a silk dress and imagine it in denim. Both the dress and shirt would still be wearable, but would probably be suitable for different occasions. Understanding which fabric is used for what style and why, is part of the skill of the developer.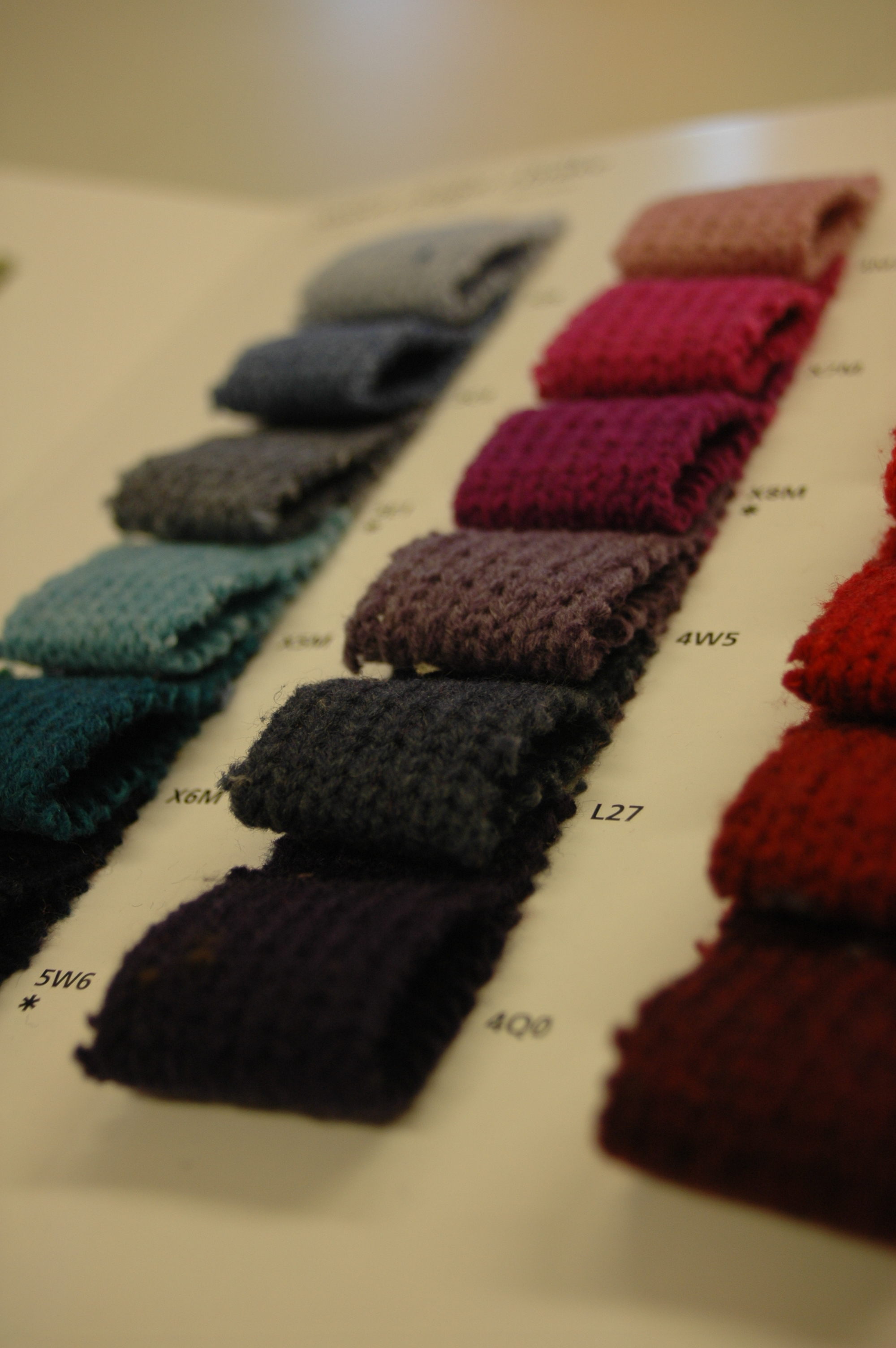 Tips:
The subject of fabrics is huge. There is always something new to learn. Read the industry press to keep up-to-date on fabric price concerns or new developments.
Learn the basics on fabric types and construction, as this will give you a good grounding.
Fabric mills and agents love to talk about fabrics. For them it is their passion and for you this is a free education. Listen and learn, as their knowledge comes from years of experience.
When I meet with a fabric supplier the first things I ask are; what is the fabric weight, weave and composition? How much is it? What are the minimums? What is the lead time? This is a good starting point for any fabric appointment.
Understand how colour works with fabric. Not every colour will work with every fabric type.
For more information of the concept or other aspects of building a fashion collection, check out Blue is The New Black
Susie / Co-lab54.com